Thread-Bound Notebook - Beast of Beasts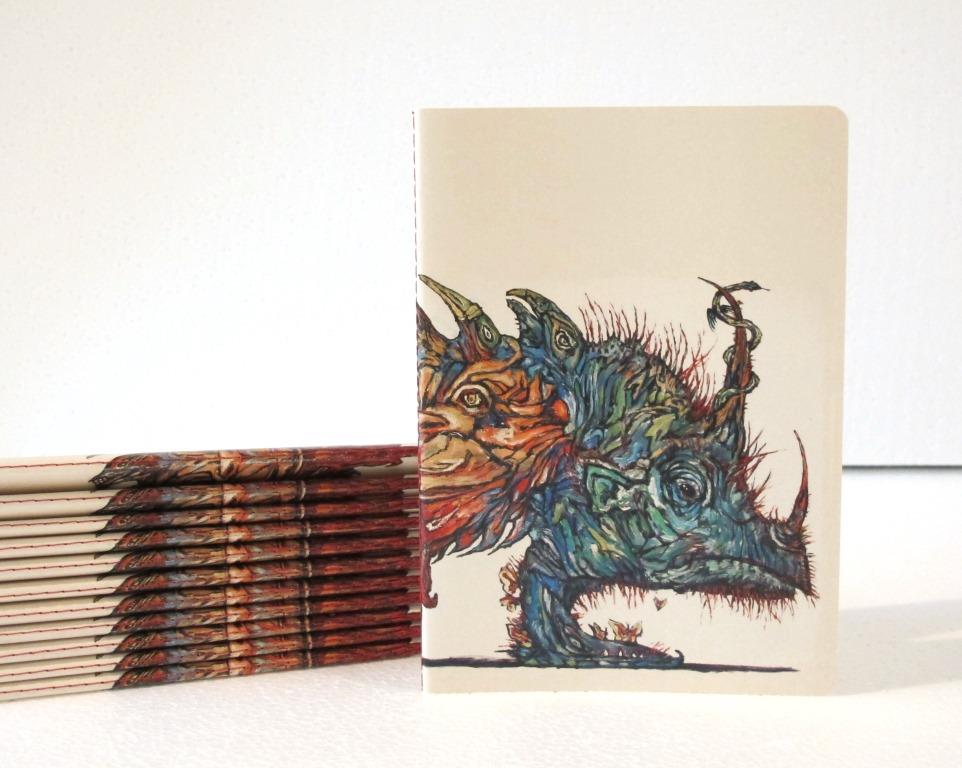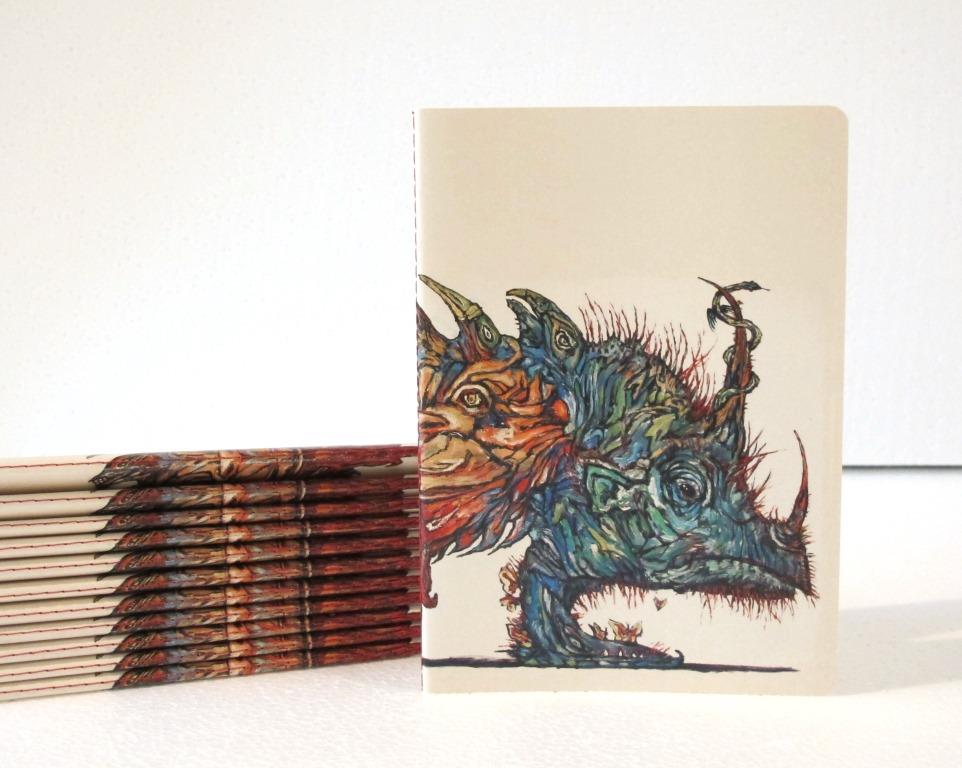 Thread-Bound Notebook - Beast of Beasts
Plain paper notebook featuring Clive's full-colour cover art.
Suitable for use as a sketchbook or for writing, this stylish art-cover notebook features 30 plain A5 sheets (60 pages).
Cover art: Beast of Beasts (from Imaginer 3)
A5 (148 x 210mm, 5.83 × 8.27") 30 plain, uncoated paper pages, 90 g/m²
Printed in Italy and bound with contrast colour stitched spines.